Bat Removal
4 Locations Serving St. Louis & Kansas City – If you have a bat problem in your attic or other areas of your home or property, call Titan Pest & Wildlife.
As a full-service wildlife removal company serving the St. Louis & Kansas City Metro area, we will inspect your home or property for any signs of a bat infestation. Once we safely remove them, we will make sure that they stay gone for good.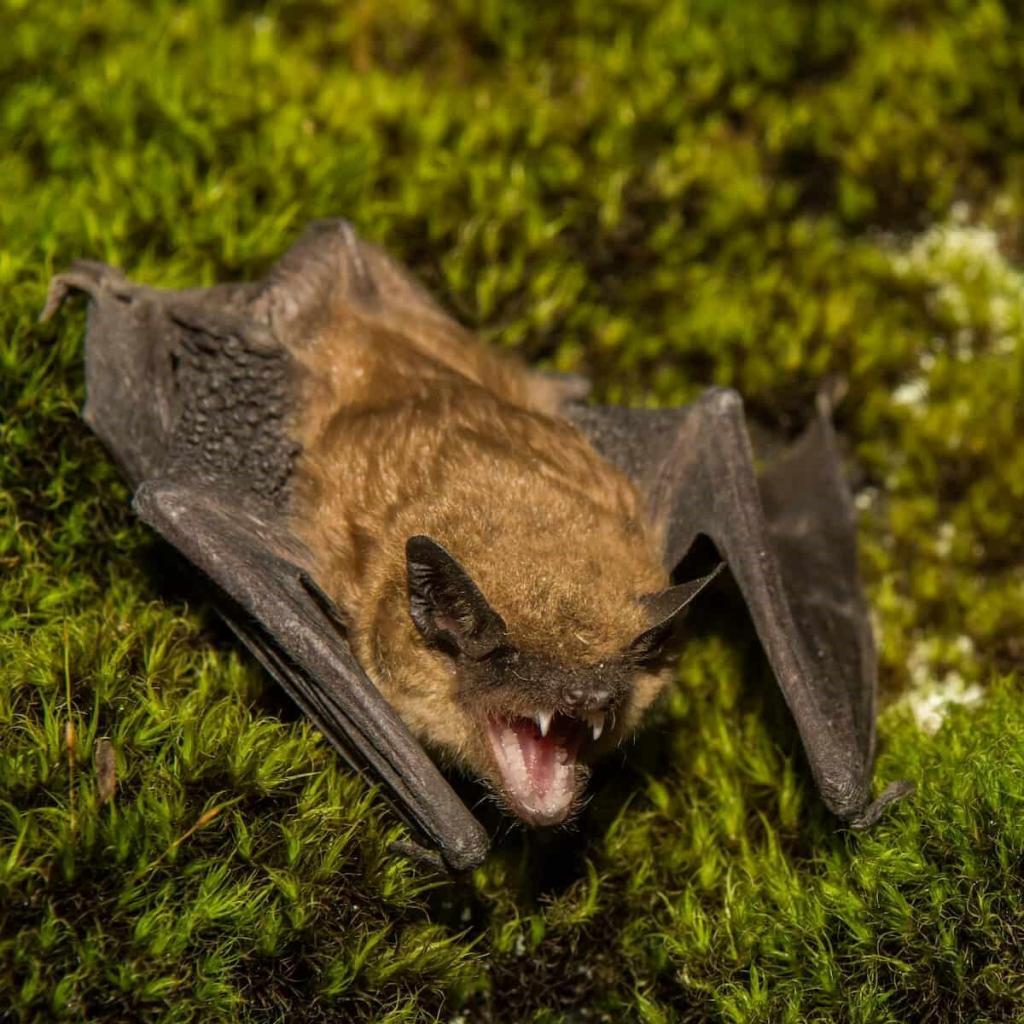 Facts About Bats
Missouri is home to 14 species of bats. Bats play a vital role in the ecosystem and can help the economy. For instance, bats are insectivores and can eat up to 1,000 mosquitoes every hour. However, most homeowners don't want to hear the words "bat infestation."
Many people are scared of bats, but bats are amazing creatures promoting biodiversity and supporting the ecosystem's health. Their roles include pollinating and dispersing seeds of hundreds of different plants. They also eat massive amounts of insects and arthropods.
Bats play an essential role in natural pest control. It's estimated that they eat enough pests to save as much as $1 billion per year in crop damage and pesticide costs just in the U.S. corn industry.
Some additional facts about bats include:
Bats can live for more than 30 years
They can fly at speeds of 60 mph
They can find their food in total darkness
More than half of the bat species in the U.S. are endangered
Some bats can hibernate in caves during the winter
Baby bats are pups – most bats only have one pup a year
Bat droppings – guano – are one of the richest fertilizers in nature
Are Bats Dangerous?
Contrary to the belief, bats are not dangerous to humans. Healthy bats avoid humans and are not purposely aggressive. Less than 1% of the bat population contracts rabies, a rate much lower than other animals. Still, a bat can bite when handled inappropriately.
However, what is dangerous to humans is guano – their droppings. Humans can contract Histoplasmosis. It is an infectious disease caught by inhaling the spores of the fungus Histoplasma capsulatum. Anyone can get Histoplasmosis; however, certain people can have severe reactions to inhaling it. Many people who breathe in the spores don't get sick, and a mild case may go away on its own. But for babies, older persons, or those with a weakened immune system or other health issues, the infection can cause severe side effects.
Types of Bats in Missouri
There are more than 1,400 species of bats throughout the earth. Only 40 species are found in the United States, and 14 of these are in Missouri. What types of bats are you likely to encounter in your home or around your property as a homeowner? Some include:
Big brown bat
Evening bat
Tri-colored bat
Northern bat
Little brown bat
Gray bat
Southeastern bat
Indiana bat
Why Do You Have Bats in Your House?
While bats are undoubtedly significant, they can become a nuisance and a problem when they may find their way into your home. They are not chewers like rodents, so they look for existing entry points to move in. Places attract them with consistent temperatures, protection from predators, and shelter from the elements. Bats also drink a lot of water, so if they find a water source in your attic or another area of your home, they may be attracted to it.
How to Get Rid of Bats
If you have bats in your attic or other areas of your home or property, do not attempt to remove them on your own. Instead, contact Titan Pest & Wildlife. We specialize in humane bat removal and prevention. Certain species of bats are federally protected, and there might be specific regulations regarding bat removal.
Our bat removal technician will perform an extensive interior and exterior inspection. Because guano is dangerous to breathe in, our technician will wear a respirator when entering enclosed areas, such as in the attic.
Integrated Pest Management System
Pest control is essential whether you want to protect your home or business. By utilizing an integrated pest management program, we ensure that we eliminate your current pests and prevent future outbreaks. These methods include:
Planning – We conduct a thorough inspection of your home and consider any factors contributing to current or future pest issues. Following this, we will create a customized treatment program specifically designed for your situation.
Initial pest control service – Our initial visit will focus on targeting and eliminating any current pest problems you have. We will ensure that any future issues are a matter of pest prevention.
Regularly scheduled service – At Titan Pest & Wildlife, we provide preventative maintenance programs to ensure that your business is and remains completely pest-free.
Contact Titan Pest & Wildlife
At Titan Pest & Wildlife, we make it our business to protect your home. Our residential pest control solutions provide a thorough pest management process designed to eliminate the bug problems you have now and, more importantly, prevent future infestations from happening.