Ant Exterminator
They are one of the most common pest problems addressed by our exterminators in St. Louis & Kansas City and are often one of the most challenging. They come in a variety of shapes and sizes, and varying species require specialized plans.
Ants are tiny scavengers that can wreak havoc in and around your home. Ants can make their way into your home through the tiniest of cracks to gain access to moisture and available food sources.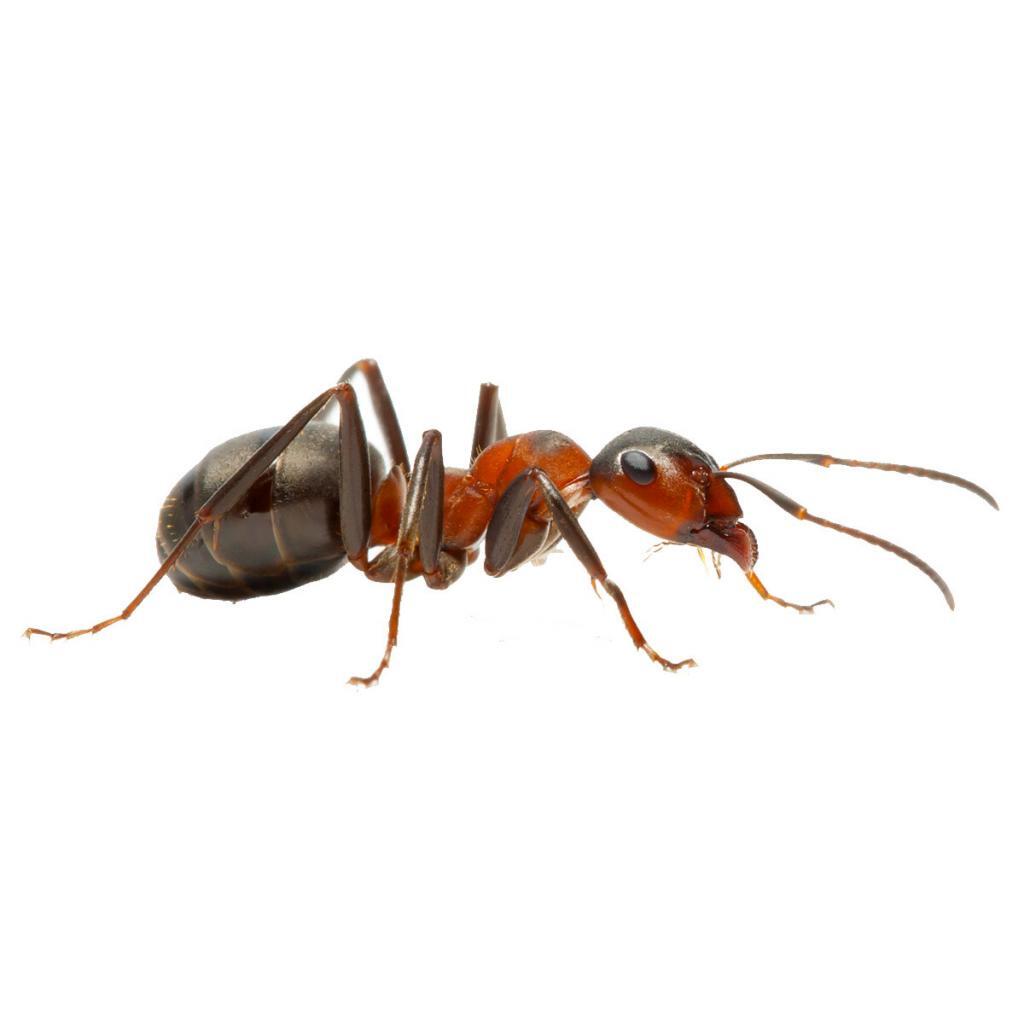 These insects can feed off anything, from an old piece of furniture to the fresh fruits lying on your dining room table. If you notice an ant infestation in or around your home, it is time to act fast! Our technicians at Titan Pest & Wildlife are fully equipped with the most effective strategies for completely removing ant populations.
Why Do You Have Ants in Your Home?
No one is immune to having ants in their home. It doesn't matter how clean or tidy your house is, ants are opportunists, and if they need and can find it in your home, they will.
While you may not like them, ants are actually amazing creatures. They can enter your home through the tiniest of cracks, searching for food and water in the kitchen, bathroom, storeroom areas, and any other part of a house. They leave an invisible chemical trail for others to follow once they find a source inside your home.
Types of Ants
There are hundreds of ant species throughout the U.S. However, there are only a small group of ants that typically invade homes in Missouri. Some of these types include:
How to Get Rid of Ants
If you come across ants in your house, your initial thought might be to try out DIY ant control methods. However, these home remedies typically do not work because different types of infestations require various treatments. Therefore, it is best to talk with a pest control professional for help determining the best way to get rid of your ant problem.
When it comes to getting rid of ants from your home, we are the experts you can count on! Our qualified technicians know where to look for ant nests and how to identify the various species. Armed with this knowledge and our elimination methods, we can help take care of your ant problem!
Ant control requires several approaches —a combination of good sanitation, removing pheromones, caulking entry points, and destroying active nests. For an ant exterminator to effectively eradicate ants from your home, they first need to identify the species they are dealing with. Our team of experienced exterminators is fully trained in identification and pest control. We can quickly develop a plan to rid your home of these unwanted pests.
How to Prevent Ants from Getting Into Your Home
If you've dealt with an ant infestation before, you no doubt want to keep them out for good. At Titan Pest & Wildlife, we offer preventative pest control treatments to keep them from invading in the first place. However, there are things you can do to protect your home. These prevention tips include:
Clean up food, including pet food, and spills as soon as they happen
Keep food preparation areas free of crumbs and leftovers
Keep the hidden regions of your kitchen clean – under the refrigerator and other appliances
Take the trash out regularly and keep trashcans as far away from your house as you can
Eliminate moisture – clean up any damp areas and fix leaks
Seal openings around windows and doors
Store firewood away from your home
Clean up debris piles around hour property
Integrated Pest Management System
Pest control is essential whether you want to protect your home or business. By utilizing an integrated pest management program, we ensure that we eliminate your current pests and prevent future outbreaks. These methods include:
Planning – We conduct a thorough inspection of your home and consider any factors contributing to current or future pest issues. Following this, we will create a customized treatment program specifically designed for your situation.
Initial pest control service – Our initial visit will focus on targeting and eliminating any current pest problems you have. We will ensure that any future issues are a matter of pest prevention.
Regularly scheduled service – At Titan Pest & Wildlife, we provide preventative maintenance programs to ensure that your business is and remains completely pest-free.
Contact Titan Pest & Wildlife
At Titan Pest & Wildlife, we make it our business to protect your home. Our residential pest control solutions provide a thorough pest management process designed to eliminate the bug problems you have now and, more importantly, prevent future infestations from happening.