Crawl Space Encapsulation & Vapor Barrier
As much as half of the air in your home comes up from your crawl space. Crawl space encapsulation or adding a vapor barrier are two options for protecting the area under your home. We also handle insulation removal, installation, and replacement.
Addressing problems in your crawl space while they are still manageable will save you money. Neglecting your crawl space can lead to expensive restoration or remediation costs.
Titan Pest & Wildlife can solve your crawl space problems with a crawl space encapsulation system or vapor barrier. Schedule your on-site evaluation and free cost estimate today!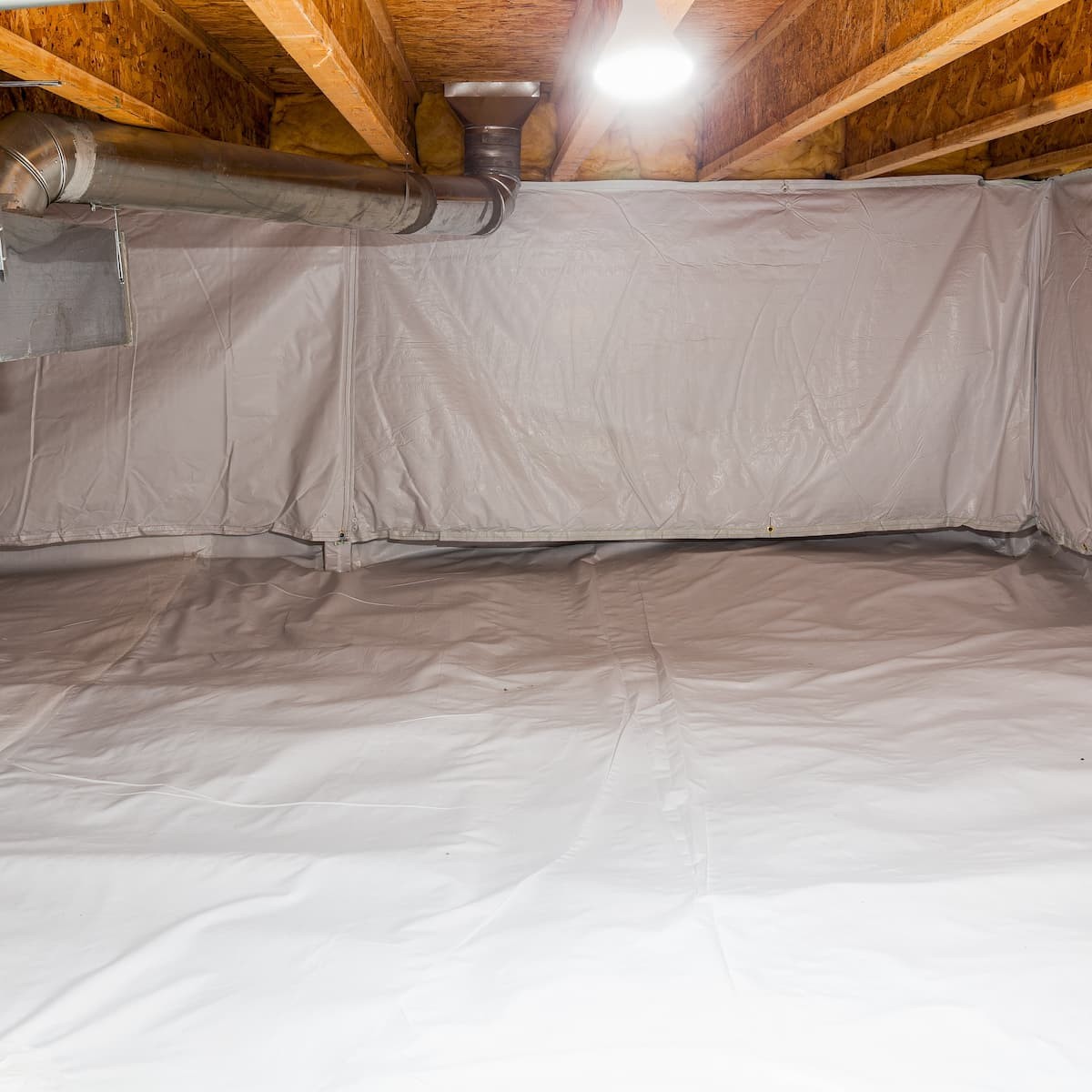 ---
Benefits of Crawl Space Encapsulation
Many homeowners try to pretend that their crawl space doesn't even exist because it is often a dark, dank, and dirty part of the house. The area under a home is often the most overlooked part, but it's also one of the most important. When a crawl space is infiltrated by water, pests, or other contaminants, many things can go wrong. This is why crawl space encapsulation services are so popular and essential.
Consider the benefits of crawl space encapsulation:
Improved indoor air quality
More comfortable living conditions
Increased energy efficiency
Avoid structural damage
Usable storage area
Fewer pest issues
What is Crawl Space Encapsulation?
The dark area under your home is the perfect place for water, moisture, and pests to exist. To protect your crawl space from damaging elements, encapsulation is critical. It is the process of sealing off the area and insulating the walls to protect the space.
At Titan Pest & Wildlife, the first thing before encapsulation begins is to inspect your crawl space to identify whether it requires any repairs or remediation. After the inspection, we can put a plan of action in place.
Once we make sure the crawl space is free of water, moisture, and pests, we will seal the entire space. Our process involves sealing any air gaps, applying a comprehensive vapor barrier, sealing vents with an insulation board, and, lastly, installing installation to maintain the proper humidity level.
Adding a dehumidifier will help condition the air within the crawl space and effectively control the moisture levels. This will prevent the deterioration of wood framing and the rusting of any metal components in the crawl space.
What are Vapor Barriers?
One of the realities of a house with a crawl space is the danger of moisture. Mold, rotting wood, chipped paint, and other issues are all risks associated with water entering the crawl space area under your home. Just one leak can cost thousands of dollars worth of damage. Therefore, prevention is key to protecting your home from the havoc moisture can wreak.
A vapor barrier under a crawl space is a durable membrane that prevents the infiltration of moisture or vapor into the area. When this membrane is combined with a waterproofing system, you have ultimate protection of your crawl space.
Crawl Space Encapsulation Services
If you are ready to start your crawl space encapsulation project, call us to schedule your on-site evaluation and free cost estimate today! Titan Pest & Wildlife can protect your crawl space from mold, moisture, and pest issues.