Commercial Pest Control
Pests harm a reputation, cause property damage and make it difficult to attract customers and employees. A pest problem can negatively affect your bottom line and pose a health risk to your clients and employees.
At Titan Pest & Wildlife, we understand the importance of maintaining a pest-free business. Whether you manage a retail store, restaurant, warehouse, or office building, our pest control team will tailor a solution for your business, no matter your type of facility or industry.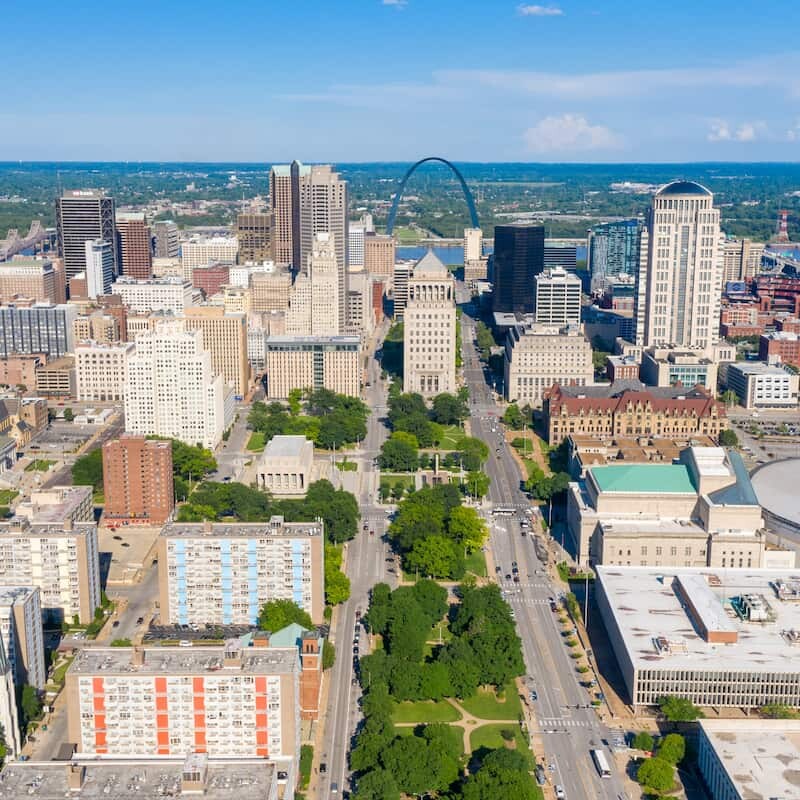 ---
Commercial Pest Control St. Louis & Kansas City
When pests infest your commercial building, it could put your business in jeopardy. So, getting the pests removed properly is essential for your business to thrive. While some business owners try taking the DIY route to save money, the efforts are often futile. Simply applying pesticides to combat the recurring problem is typically ineffective because it does not address the root cause. Our pest control approach utilizes sanitization, inspection, and monitoring before the application of treatment. This method makes your business safer while minimizing any adverse effects on the environment.
Commercial properties have a unique set of pest challenges. Compared to residential properties, the difference in scale and specialized approach takes experience in planning and project management. Our team implements proven solutions based on science and expertise. We take a proactive approach to pest management and prevention.
Industries We Serve
Every industry needs to maintain a sanitary and healthy work environment. As public health experts, we promise to provide you with a comprehensive and hygienic approach to creating a safe environment for your customers and employees.
We provide commercial pest control services for:
We promise you one thing: to create a pest management program that will take care of your problem quickly and efficiently. No matter the type of business you run, you can trust us for your commercial pest control needs.
Common Commercial Pest Problems
Commercial buildings typically have a lot of shared walls, ceilings, and common areas, which means that it is even more important to act quickly. A minor pest problem can rapidly become a more significant and more challenging issue to contain.
---
Depending on the type of business you own or manage will determine which pests you are most likely to encounter. It's essential to watch out for these pests and educate your employees on the types they may run into and what to do about it. Some of the most common pests include:
Rodents – Rats and mice are much more than a nuisance and can cause extensive property damage and spread disease. You will likely learn of their presence when you see rodent droppings near a shredded paper or food source.
Flies – Seeing a few flies every now and then is to be expected, especially during the warm seasons, but when you notice signs of an infestation, it's time to call a professional pest control service.
Birds – Birds such as pigeons can seem harmless, but they carry a lot of diseases. Birds, especially in large numbers, can get somewhat territorial. They may think you and your activity are a threat to their safety, and as a result, can attack if they feel threatened by your activity. Bird waste is not just toxic – it's also corrosive. If left alone, bird waste can strip away the paint and potentially damage the structure's integrity.
Ants – An ant infestation requires a multi-dimensional extermination approach. While there may be hundreds of ants visible, there may be thousands of others waiting in a nest outside your business. To effectively eradicate ants from your commercial building, we have first to identify the species you are dealing with.
Cockroaches – Unlike other pests, roach control is done all year long—because roaches infest businesses all year long. People associate the existence of roaches with poor hygiene, and they are likely to think twice before doing business with you if cockroaches are roaming around your business.
Bed Bugs – Bed bugs are notoriously hard to get rid of. They are incredibly prolific and will breed fast if they are not controlled efficiently.
Other Invaders – Crickets, ground beetles, bats, spiders, moths, stink bugs, centipedes, raccoons, and other wildlife.
Commercial Pest Management Services
If you discover a problem with pests in your commercial building, get in touch with us right away to discuss the details of your situation. We usually start the process by sending a representative to assess the problem.
Then, we examine all possible entry points that the pests have used to enter your commercial building. This can include everything from windows and doors that have not been sealed adequately to holes or cracks in your floors and walls. We will also find out where these pests are getting their food and water supply from. Once we have all the information, we will devise a tailored extermination strategy and eliminate the pests!
Contact Titan Pest & Wildlife today!