Pest Control & Exterminator St. Louis & Kansas City, MO
We provide complete exterminator, pest control, and management services for residential, commercial, and industrial facilities throughout St. Louis & Kansas City.
Mosquitoes, cockroaches, rodents, ants! They all can infest any space, carrying and spreading diseases and illnesses at any time of the year, thus posing a serious risk to humans living and working in the vicinity. Often in search of food, water, and shelter, these pests can become a year-round pain.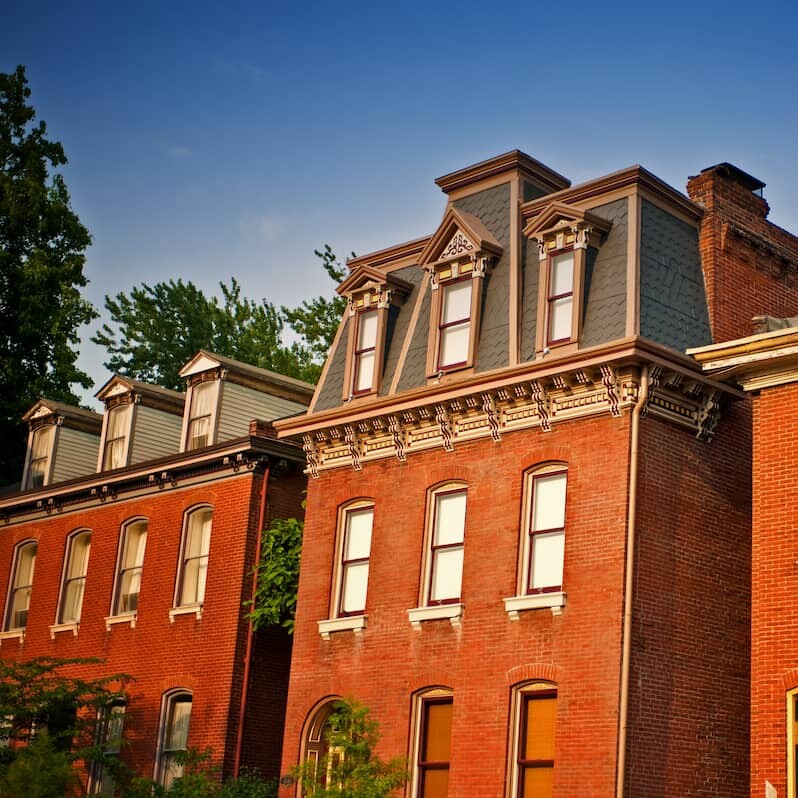 ---
These are just a few of the problems pests can cause. Fortunately, these are all things that Titan Pest & Wildlife can take care of. We are a full-service pest control company in St. Louis & Kansas City and offer a wide range of effective, safe, and humane solutions that are designed to protect your home and family from unwanted pests.
Residential Pest Control Services
Have pests invaded your home or property? Are you tired of your backyard barbeques being ruined by mosquitoes or your family movie nights being disrupted due to a roach sighting? Have rats or mice found their way into your kitchen and begun feasting on the food in your pantry?
St. Louis & Kansas City is home to many different types of pests, and none of them are welcome in your home or on your property. If you're dealing with a pest infestation of any kind, don't wait for it to go away on its own. Protecting your home from pests can be a challenge. Our licensed and certified exterminators are committed to providing our customers with complete pest control solutions.
Titan Pest & Wildlife offers a wide range of interior and exterior pest control solutions for the following pest problems:
Bed Bugs
Rats
Mice
Roaches
Fleas & Ticks
Mosquitoes
Bees & Wasps
Termites
Ants
Spiders
Flies
Gnats
Beetles
Moths
Silverfish
Millipedes
Stink Bugs
Lady Bugs
In addition to the above pests, other animals on your property can not only cause a nuisance but can cause severe damage to your home and lawn. Titan Pest & Wildlife provides effective and humane removal and exclusion for your home in St. Louis & Kansas City. We offer the following services:
Raccoon Removal
Rodent Removal
Squirrel Removal
Bat Removal
Bird Removal
Many pests require continued treatment. For this reason, we offer residential pest control solutions to meet your schedule and budget. We will go over all of your options and tailor our pest management program to fit your specific requirements and preferences when you call.
Integrated Pest Management System
Pest control is essential whether you want to protect your home. By utilizing an integrated pest management program, we ensure that we eliminate your current pests and prevent future outbreaks. These methods include:
Planning – We conduct a thorough inspection of your home or facility, considering any factors that may contribute to current or future pest issues. Following this, we will create a customized treatment program specifically designed for your situation.
Initial pest control service – Our initial visit will focus on targeting and eliminating any current pest problems you have. We will ensure that any future issues are a matter of pest prevention.
Regularly scheduled service – At Titan Pest & Wildlife, we provide preventative maintenance programs to ensure that your business is and remains completely pest-free.
Pest Control & Exterminator St. Louis & Kansas City, MO
At Titan Pest & Wildlife, we offer a variety of interior and exterior pest control solutions. We understand that when it comes to pests, there aren't any one-size-fits-all solutions. We customize our plans to the specific requirements of each home and ensure that your needs and expectations are met with care and professionalism.